Best Photo Booth Software for Windows and Mac
Photo booth software is a new and exciting way of creating and sharing photos, and all you need is a computer webcam and Sparkbooth.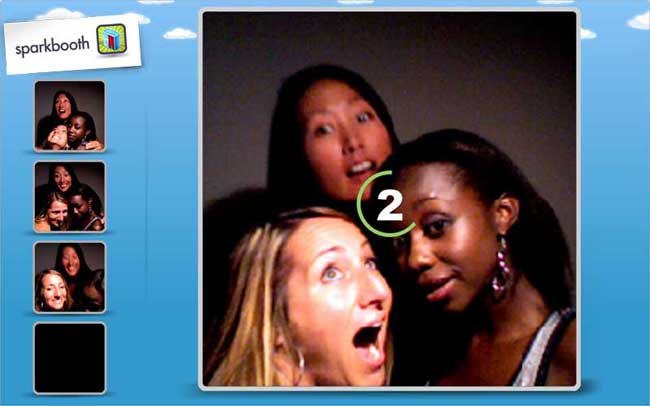 Sparkbooth allows you to take a photo in the classic style reminiscent of those once-so-very-popular old-time photo booths. These photo booths represented one of the most fun and exciting ways to take pictures with both friends and family and the excitement felt when that familiar strip of four photos in a row came out was just too much fun to pass up. Using Sparkbooth can provide lots of fun for your guests while capturing memories and keepsakes of your special event at the same time.
Sparkbooth is great for weddings, DIY photo booth projects, kid's parties, business/promotional events, proms, graduation parties, holiday parties, or any celebration
Simple to use. Sparkbooth works immediately after downloading on Windows or Mac with webcam. No setup required. An instant photo booth kiosk for your special event. All you need is a computer and webcam.
Want your photo booth to share and upload photos to Twitter or Facebook? Sparkbooth can automatically upload pictures as they are taken to Twitter, Facebook, or photo sharing services.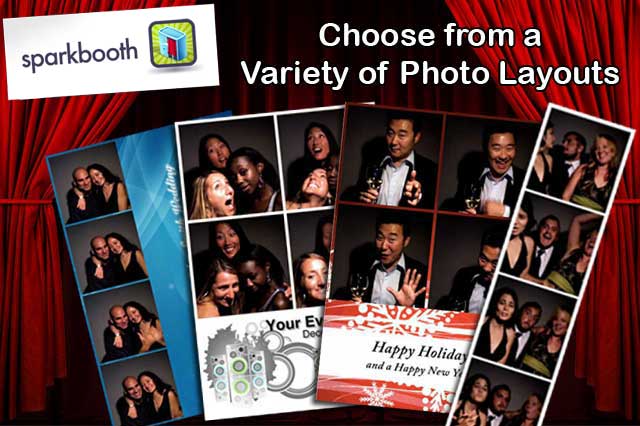 Want to customize your photo booth photos with a logo or graphics? Sparkbooth can do that too. Add background or overlays to the numerous photo layouts available in Sparkbooth.
Sparkbooth makes it easy to create a dynamic party experience. Get crafty and make a DIY photo booth area for you and your guests. Have a blast taking photos while creating memorable keepsakes.