Sparkbooth Fotobox-Fotoautomaten-Software für Canon und Nikon DSLR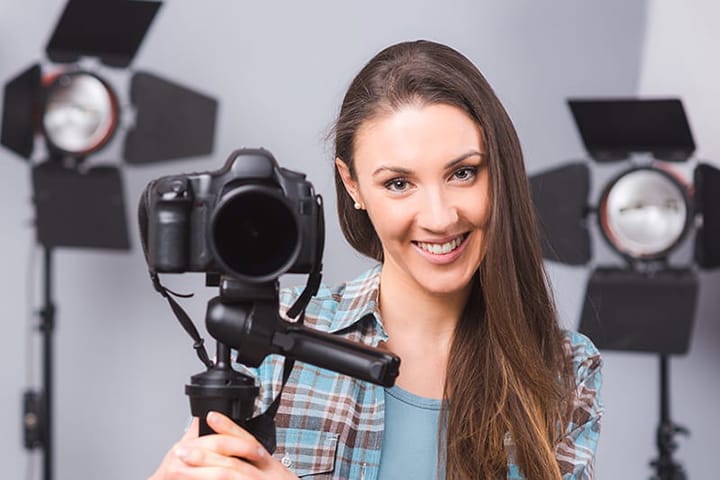 Einfach und leicht
Verbinden Sie die DSLR-Kamera per USB-Kabel mit dem Computer.
Sparkbooth DSLR starten
Lassen Sie den Spaß beginnen!
Lernen Sie Sparkbooth kennen! Es ist die dynamische, einfach zu betreibende Lösung für Do-it-yourself-Fotobox-Fotoautomaten und kostet nur einen Bruchteil der Miete eines traditionellen Fotobox-Fotoautomaten.
Einfache Benutzeroberfläche. Funktioniert online und offline. Möglichkeiten für soziale Medien und Ausdruck. Schnelle Einrichtung und einfacher Betrieb. Hunderte Optionen, um Ihre Fotos einzigartig zu machen. Einfach herunterladen und anfangen, Erinnerungen zu erstellen!
Kostenlose 30-tägige Probezeit ohne Verpflichtung. Fotos erhalten während der Probezeit ein Wasserzeichen.
Systemanforderungen: Windows (7 oder später), kompatible Canon- oder Nikon-DSLR-Kamera, 4 GB oder mehr RAM und Intel i5-Prozessor oder besser (2,5 Ghz oder schneller) empfohlen. Benötigen Sie nur für Webcam?
Kombatible Canon-Kameras:
EOS Rebel T7 / 2000D / 1500D / Kiss X90, EOS Rebel T7i / 800D / Kiss X9i, EOS R *, EOS RP *, EOS Rebel T100 / 4000D / 3000D, EOS Rebel T6 / 1300D / Kiss X80, EOS Rebel T6s / 760D / 8000D, EOS Rebel T6i / 750D / Kiss X8i, EOS Rebel T5 / 1200D, EOS Rebel T5i / 700D / Kiss X7i, EOS Rebel T4i / 650D / Kiss X6i, EOS Rebel T3 / 1100D, EOS Rebel T3i / 600D, EOS Rebel T2i / 550D, EOS Rebel T1i / 500D, EOS Rebel XSi / 450D, EOS Rebel XS / 1000D, EOS 80D *, EOS 77D / 9000D, EOS 70D, EOS 60D, EOS 50D, EOS 40D, EOS 7D Mark II*, EOS 7D, EOS 6D, EOS 6D Mark II, EOS 5DS *, EOS 5DS R *, EOS 5D Mark II, EOS 5D Mark III, EOS 5D Mark IV, EOS-1D C *, EOS-1D Mark III *, EOS-1D Mark IV *, EOS-1D X *, EOS-1D X Mark II *, EOS-1Ds Mark III *, EOS Rebel SL2 / 200D / Kiss X9, EOS SL1 / 100D / Kiss X7 PowerShot SX70 HS, EOS M50 / Kiss M*
Kompatible Nikon-Kameras:
Nikon 1 V3, Nikon D3, D3X, D5, D4S, D90, D300, D300S, D500, D600, D610, D700, D750, D800, D810, D850, D5000, D5100, D5200, D5300, D5500, D5600, D7000, D7100, D7200, D7500, z6, z7
* Supported by camera component but unverified. If you have this camera model and it works for you, please let us know.