Sparkbooth Photo Booth Software for Canon and Nikon DSLR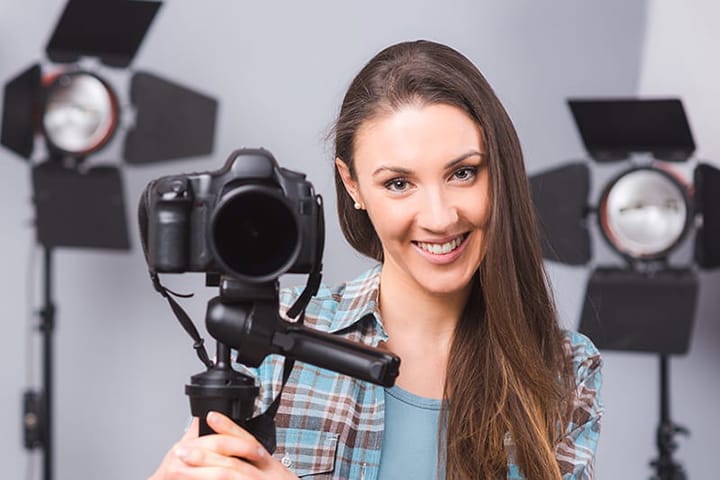 Meet Sparkbooth! It's the DIY Photo booth solution that's dynamic, easy to operate and is a fraction of the cost of a traditional photo booth rental!
Simple user interface. Works online or offline. Social media and print enabled. Quick set up and easy operation. Hundreds of options to make your photos unique. Simply download and get started creating memories!
Simple and Easy

Sparkbooth makes it a breeze for anyone to set-up their very own instant photo booth experience. Download the Sparkbooth photo booth software to any computer with a webcam and you're ready to go! Add some props and a backdrop and your party will be an instant hit!
Touchscreen Enabled
Sign and draw on photos, or apply stickers using a touch screen or mouse. Guests love dragging and resizing virtual props onto photos. Even use your own image files as props or stickers.
Green Screen

Set the stage for some next level creativity. Replace traditional backgrounds and open your guests up to a whole new world of entertainment by using a green screen backdrop. Choose from our library of fun and dynamic backgrounds or add your own!
Animated GIFs
Turning photo booth photos into animated GIFs adds a new dimension of movement to your photo booth experience. Sparkbooth can also make boomerang or rewind GIFs.
Email your photos
Get your photos to your guests quickly and easily. Sparkbooth can email photos to your guests. Just enter their email addresses, and send photos using email services or SMTP.
Text Photos to Mobile Devices
Sparkbooth also works with messaging providers to send photos directly to your guest's mobile phones or devices. Just enter their mobile number and Sparkbooth will text the photo.
Drag-and-Drop Layout Editor

Use the visual drag-and-drop layout creator to create or customize photo layouts and templates for a truly customized event experience.
Social Media / Print Kiosk
Premium users can create a separate station to allow guests to view, share on Facebook or Twitter, email, or print photos from your photo booth. Just point the kiosk to your shared folder in your photo booth.
Compatible Canon Cameras:
EOS Rebel T7 / 2000D / 1500D / Kiss X90, EOS Rebel T7i / 800D / Kiss X9i, EOS R *, EOS RP *, EOS Rebel T100 / 4000D / 3000D, EOS Rebel T6 / 1300D / Kiss X80, EOS Rebel T6s / 760D / 8000D, EOS Rebel T6i / 750D / Kiss X8i, EOS Rebel T5 / 1200D, EOS Rebel T5i / 700D / Kiss X7i, EOS Rebel T4i / 650D / Kiss X6i, EOS Rebel T3 / 1100D, EOS Rebel T3i / 600D, EOS Rebel T2i / 550D, EOS Rebel T1i / 500D, EOS Rebel XSi / 450D, EOS Rebel XS / 1000D, EOS 80D *, EOS 77D / 9000D, EOS 70D, EOS 60D, EOS 50D, EOS 40D, EOS 7D Mark II*, EOS 7D, EOS 6D, EOS 6D Mark II, EOS 5DS *, EOS 5DS R *, EOS 5D Mark II, EOS 5D Mark III, EOS 5D Mark IV, EOS-1D C *, EOS-1D Mark III *, EOS-1D Mark IV *, EOS-1D X *, EOS-1D X Mark II *, EOS-1Ds Mark III *, EOS Rebel SL2 / 200D / Kiss X9, EOS SL1 / 100D / Kiss X7 PowerShot SX70 HS
Compatible Nikon Cameras:
Nikon 1 V3, Nikon D3, D3X, D5, D4S, D90, D300, D300S, D500, D600, D610, D700, D750, D800, D810, D850, D5000, D5100, D5200, D5300, D5500, D5600, D7000, D7100, D7200, D7500, z6, z7
* Supported by camera component but unverified. If you have this camera model and it works for you, please let us know.