Sparkbooth Photo Booth Software for Canon and Nikon DSLR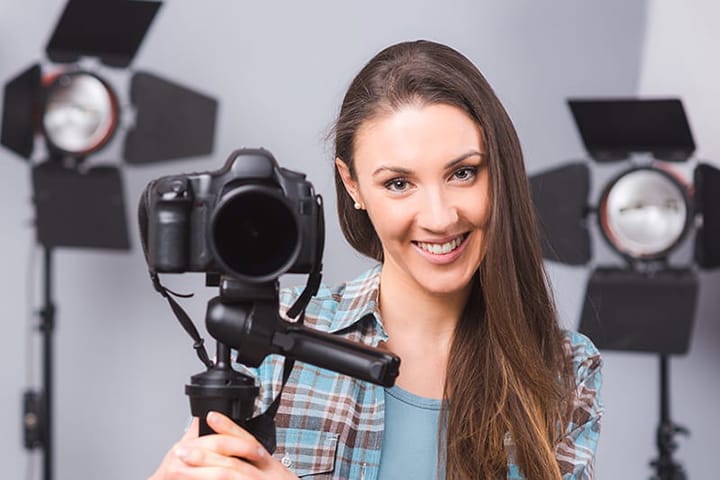 Simple and Easy
Connect the DSLR camera to computer with an USB cable
Start Sparkbooth DSLR
Let the fun begin!
Meet Sparkbooth! It's the DIY Photo booth solution that's dynamic, easy to operate and is a fraction of the cost of a traditional photo booth rental!
Simple user interface. Works online or offline. Social media and print enabled. Quick set up and easy operation. Hundreds of options to make your photos unique. Simply download and get started creating memories!
Free 30-day no obligation trial. Photos are watermarked during trial.
System Requirements: Windows (7 or later), compatible Canon or Nikon DSLR camera, 4GB or more RAM, and Intel i5 processor or better (2.5Ghz or faster) recommended. Need webcam-only?
Compatible Canon Cameras:
EOS Rebel T7, EOS R *, EOS Rebel T100 / 4000D, EOS Rebel T7i / 800D, EOS Rebel T6 / 1300D, EOS Rebel T6s / 760D / 8000D, EOS Rebel T6i / 750D / Kiss X8i, EOS Rebel T5 / 1200D, EOS Rebel T5i / 700D, EOS Rebel T4i / 650D, EOS Rebel T3 / 1100D, EOS Rebel T3i / 600D, EOS Rebel T2i / 550D, EOS Rebel T1i / 500D, EOS Rebel XSi / 450D, EOS Rebel XS / 1000D, EOS 80D *, EOS 77D, EOS 70D, EOS 60D, EOS 50D, EOS 40D, EOS 7D Mark II*, EOS 7D, EOS 6D, EOS 6D Mark II, EOS 5DS *, EOS 5DS R *, EOS 5D Mark II, EOS 5D Mark III, EOS 5D Mark IV, EOS-1D C *, EOS-1D Mark III *, EOS-1D Mark IV *, EOS-1D X *, EOS-1D X Mark II *, EOS-1Ds Mark III *, EOS Rebel SL2, EOS SL1 PowerShot SX70 HS, EOS Kiss M / EOS M50 *
Compatible Nikon Cameras:
Nikon 1 V3, Nikon D3, D3X, D5, D4S, D90, D300, D300S, D500, D600, D610, D700, D750, D800, D810, D850, D5000, D5100, D5200, D5300, D5500, D5600, D7000, D7100, D7200, D7500, z6, z7
* Supported by camera component but unverified. If you have this camera model and it works for you, please let us know.