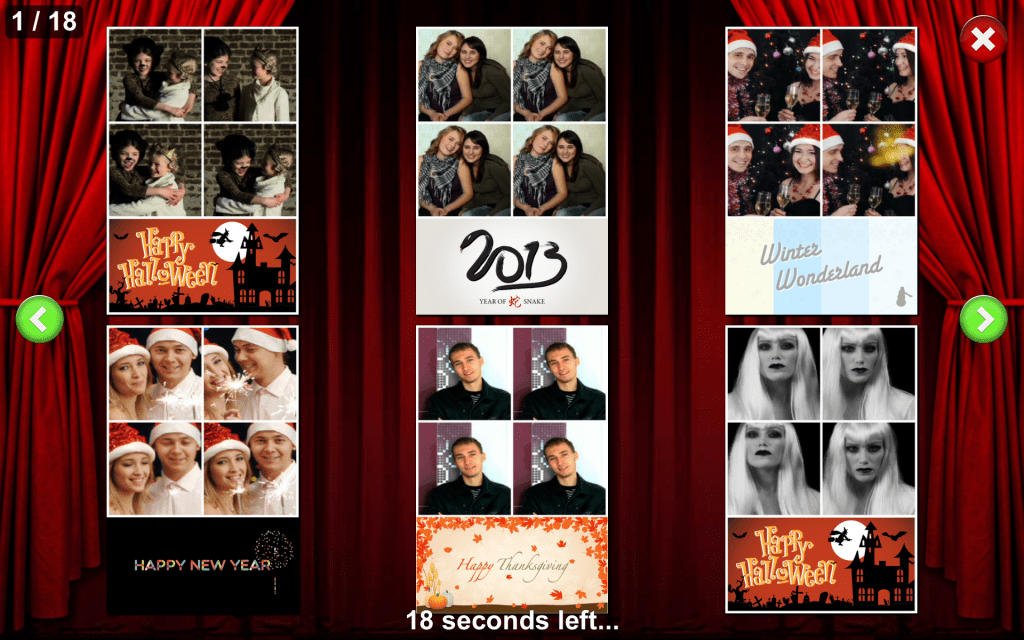 Sparkbooth Photo Album Kiosk is a standalone application for creating a separate station where your guests can browse, print, share on Facebook/Twitter, or email photos taken from your photo booth. Just share your photo booth computer's photos folder with your kiosk computer, and your guests can get prints and share photos without stopping your photo booth.
Check out Epic Party Booth's article on their experiences with setting up a separate print and upload kiosk.
If you are currently using the "Photo Album Kiosk" mode in Sparkbooth, please take a look at this beta. The "Photo Album Kiosk" mode will be removed from Sparkbooth, and you will be required to use this application. The setup is also much easier with the standalone version.