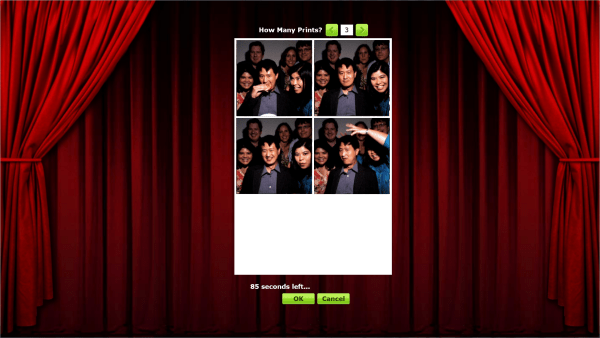 Just in time for your Halloween party! This update adds the ability for guests to select the number of print copies. To turn this new option:
See up-to-date instructions for [Sparkbooth 3.0.9 update](/news/sparkbooth-3-0-9-preview-update/)
Open Sparkbooth Settings by pressing F1 or the settings button in the upper right.
Select the Options tab, and selecting Printing from the list
Enable Printing. Also enable the print prompt by checking the option to "Prompt user to print" and "With preview"
Select User Controls from the list to show the print copies control.
Select "Enable Print Copies Selection"