Sparkbooth 7.0 beta is now available. This release focuses on the new GIF Booth mode and virtual props.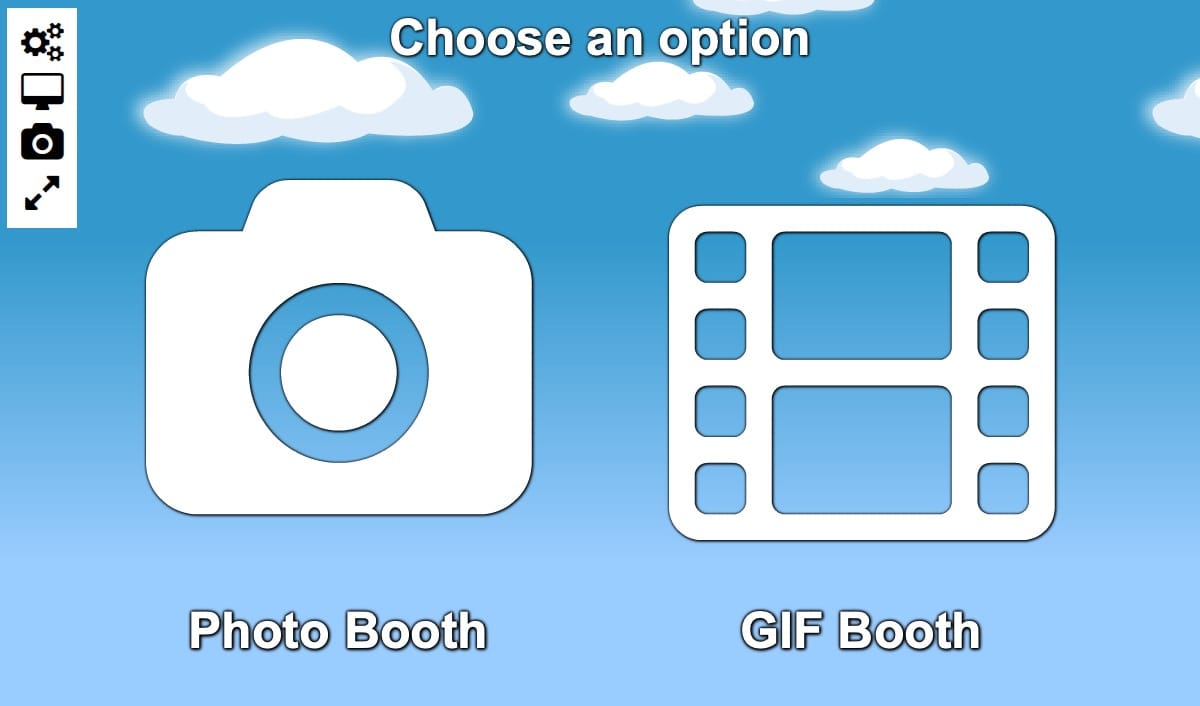 You can now configure Sparkbooth to lets guests select the photo or GIF booth using the new selection start screen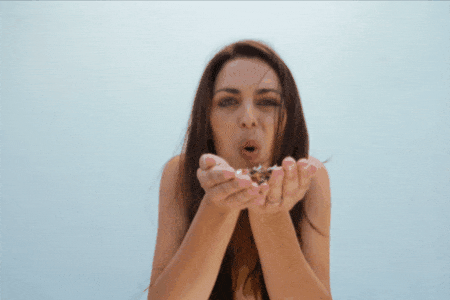 With GIF Booth mode, you can configure Sparkbooth to create GIFs with multiple frames like the rewind example above.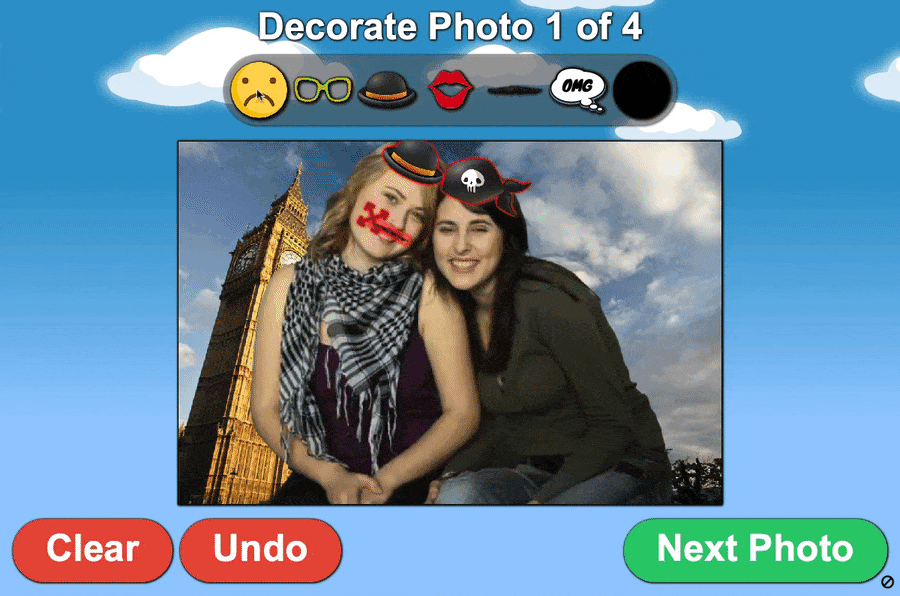 New virtual props have been added to Sparkbooth 7 as a replacement for actual props. Guest can decorate their photo using the virtual props or customize with your own images.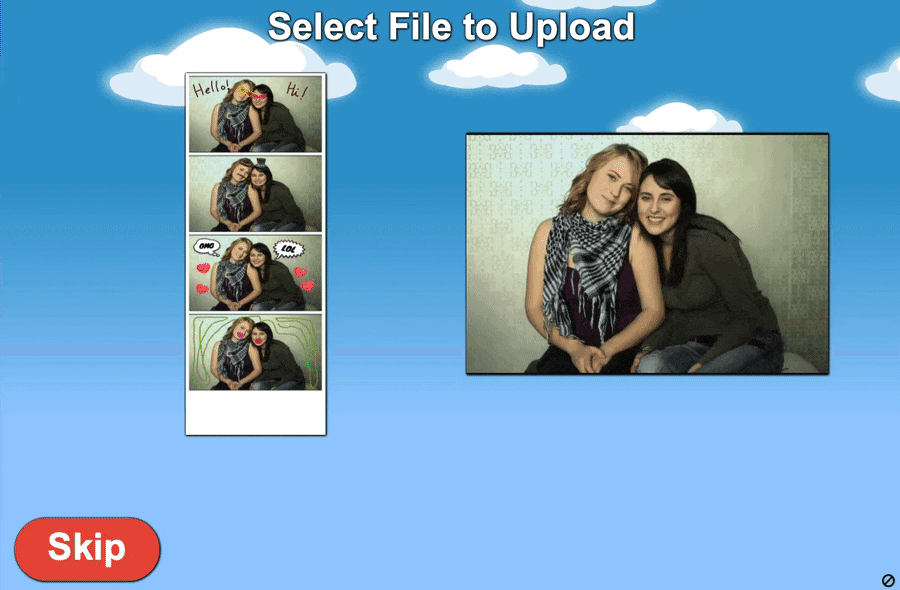 If you have configured Sparkbooth to generate GIFs from the photo booth photos, guests can select which image to upload with the new upload selection screen.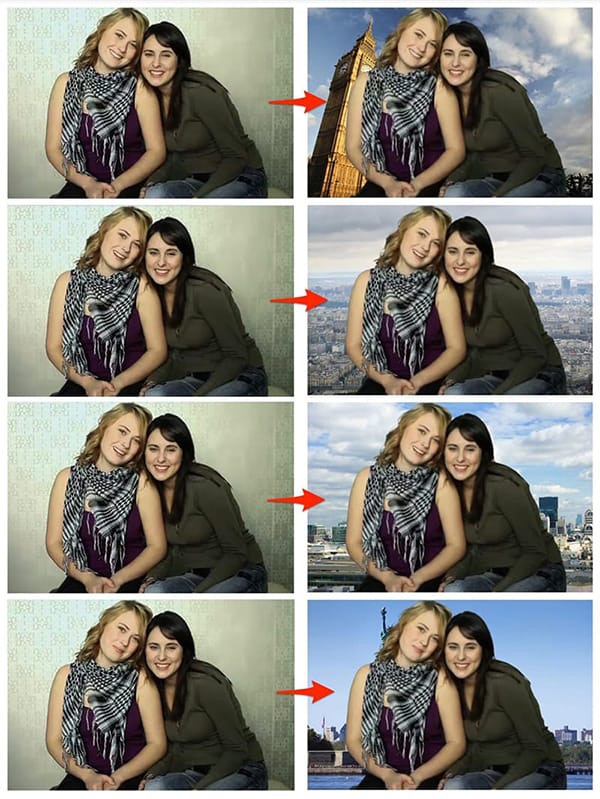 Sparkbooth 7 integrates with background removal services like Gadbooth and Remove.bg to automatically remove backgrounds without using a green screen.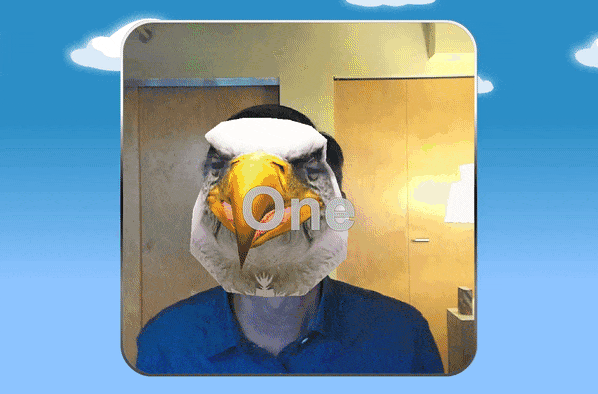 Use Snap Camera with Sparkbooth as another option for virtual props. Sparkbooth can send key presses to Snap Camera to automatically change lens for each photo.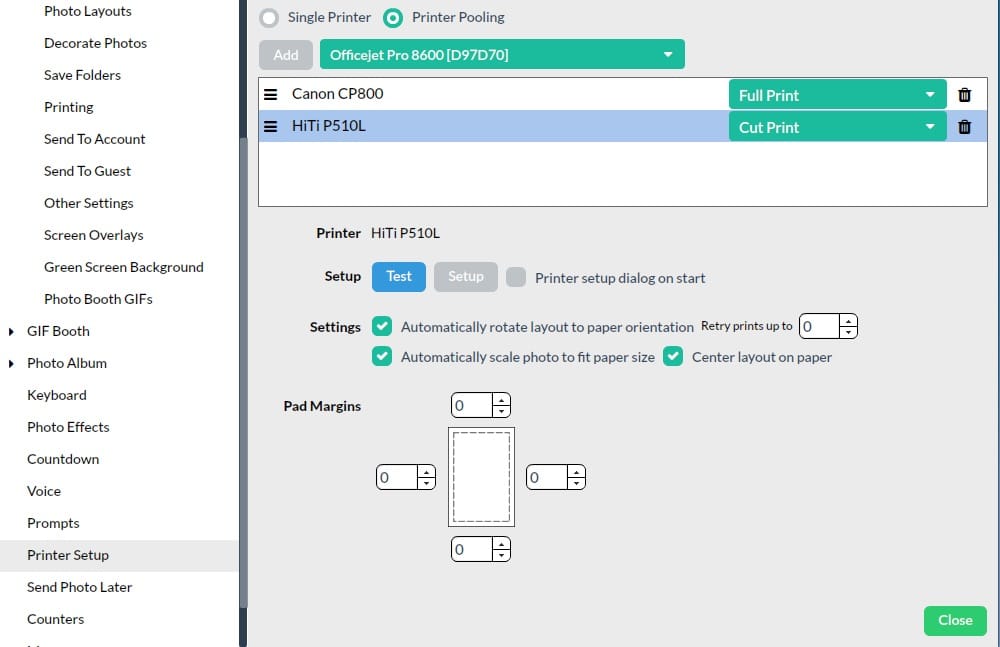 Multi-printer support. Sparkbooth will automatically cycle through multiple printers for printing. Or send duplicate strip layouts to specific printers configured for cutting.
New features and changes to 7.0 include:
GIF Booth mode to record multi-frame GIFs including rewind or boomerang GIFs
Display Photo Booth and GIF Booth selection screen to allow guests to select mode
New virtual props and stickers. Or use your own images to create your own sets of props
Separate upload settings for GIF verses JPEG/PNG. Some uploaders do not work with GIFs
Separate photo album/kiosk settings for GIF verses JPEG/PNG. For example, no print option for GIFs
Decorate screen to allow guests to draw or apply virtual props on individual photos
Email or texting input screen displays image to be sent
Customizable button and screen title font and color
Snap Camera hotkey sets to automatically change Snap Camera lens per photo
Multi-printer support including sending duplicate photo layouts to printers setup for cutting
Redesigned, reorganize, and streamlined settings dialogs
Sparkbooth 7 has a free 30-day trial. If you purchased a Premium or DSLR license after February 1, 2020, your license will already unlock and activate Sparkbooth 7. If you purchased a license before, you can upgrade your license to the current version to use with Sparkbooth 7.
Please note: All new features are only available for Premium and DSLR licenses. This is a beta so test before using for your events. If you find any issues or have questions, please send us an email.
Download Sparkbooth 7.0
Personal / Premium for Windows Personal / Premium for MacOS Canon DSLR for Windows Nikon DSLR for Windows