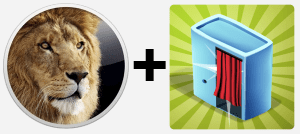 If you are running Mac OS X 10.8 Mountain Lion, you will need to temporarily turn off Gatekeeper to run Sparkbooth. Here is what you need to do:
Go to System Preferences
Select "Security and Privacy"
Change "Allow applications downloaded from" to "Anywhere". You can switch it back after running Sparkbooth for the first time.
Install Adobe AIR 3.1 or later from http://get.adobe.com/air
Install Sparkbooth from download page
And that is it!
Note: On some Macs, you will need to disable "Automatic Graphics Switching" under "Energy Saver" in System Preferences for Adobe AIR to run correctly.